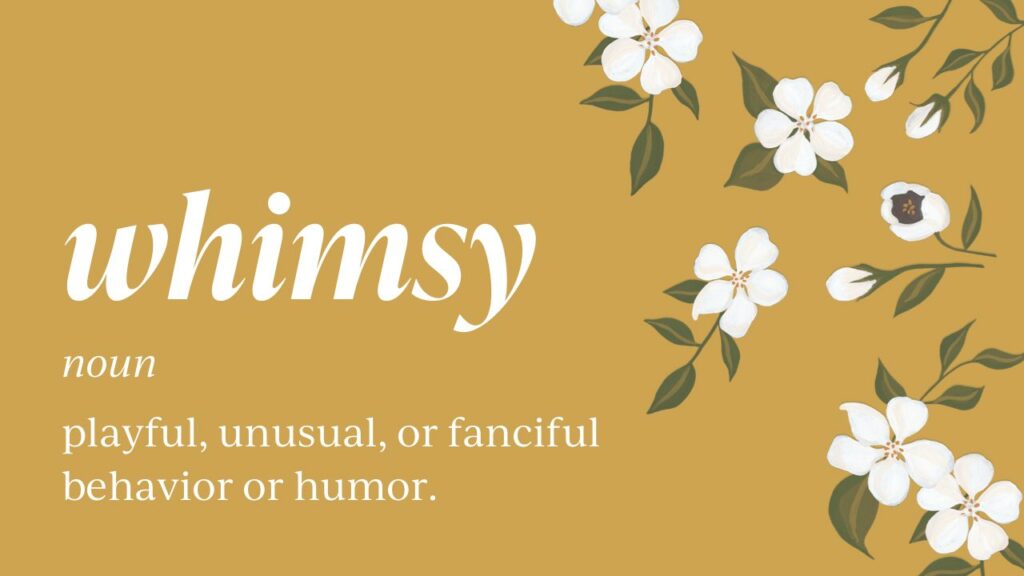 With spacious days and alert nights, I slowly carved whimsy out of my anxiety. It had been trapped within the grip of endless to-dos for some time.
Whimsy wants us to imagine stories, play with forms, see and read fun things, fill our minds with new possibilities, let go of control, embrace uncertainty, and find humor in whatever comes. 
Whimsy cannot be checked off a list or fit into a schedule. 
It flourishes with ample solitude and no plans. 
It isn't serious or practical or purposeful. 
It loses its way in the digital and virtual. 
It can change our brains, our patterns, and our lives.
And it definitely cannot be monetized. 
What a shame that it can take a crisis for us to dust off our original fanciful natures. Or perhaps this is one of life's greatest gifts—that when we're in darkness, we can still dig deep to find our inner delight. How much less motivation we have to do this when normalcy returns after the urgency passes. 
So, while you're making room for everyone and everything else today, leave a little space for your your whimsy. Write a poem that no one will read, doodle in the margins, sing and dance in the kitchen, meander slowly around the block. Take a breath. 
Sometimes this is all we need to rediscover our playful, peaceful selves.
xo,
Sarah 
Still need to upgrade Google Analytics?
We had a fun and cozy water cooler call earlier this year to upgrade to GA4. A few lovely clients got to meet and talked everything from the future of Google Analytics to ChatGPT. If you haven't yet upgraded, take a look at the DIY instructions here. Let me know if you want a video or to do this together live.
Know someone with insomnia?
If you know someone struggling with severe insomnia, I wholeheartedly recommend (without affiliation) The Sleep Coach School, as well as the books and videos by MD-turned-sleep coach Daniel Erichsen. Daniel's teachings are simple, ingenious, and life-changing (for insomnia and beyond). Even though up to 50% of Americans experience sleep disorders and up to 15% are estimated to have chronic insomnia, it can be difficult to find information that truly helps. I have come to believe that all of the other popular medical and psychological information I encountered about sleep, insomnia, and even anxiety are misguided. In the hopes that it will help someone, I've shared about my weird and wild journey through insomnia here and here. If you have any questions, let me know—I find this topic endlessly interesting.