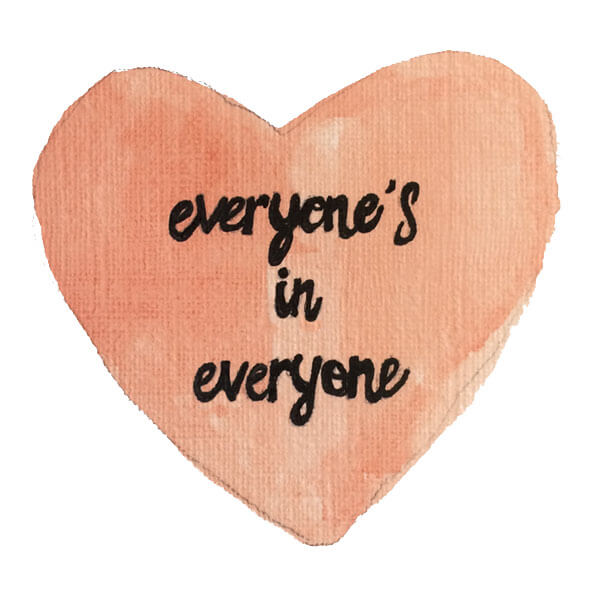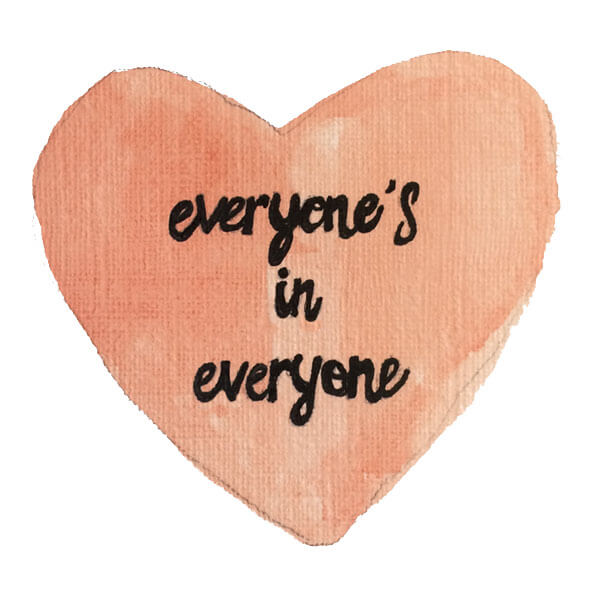 We are blessed
We are loveless
We are cold and we are kind
We are stressed
We are so thankless
We are deaf and we are blind
We are pained and we are joyless
And we're at a fork in the road
We go home to loving families
And we are sleeping in the cold*
Here in the MatternCo household, my better half is a high school teacher. This means we take summertime seriously.
We make bold proclamations that set the tones for our summers. The summers we both coached cross country were epic Summers of Running. When the marriage needed a little TLC? That was the Summer of Noel & Sarah. When we needed to buckle down and get some projects done? Summer of Work. Want to get outside more often? Summer of Adventure. You get the idea.
This summer, it feels like the world outside is ripping apart at the seams. More than usual, anyway.
So, this might be as good a time as any to declare this (despite all appearances to the contrary) a: Summer of Love.
I've been thinking about love a lot lately. And not just the loaded notion of romantic love or the familiar kind of family love.
I've been thinking about the broader kind of love that connects an individual with humanity, and even— or maybe especially— beyond humanity. That pure and uncomplicated and universal and maybe even eternal kind of love.
(Channeling your inner flower child yet? Turning up that Patrick Park?)
My husband and I spent late June walking through the English countryside. While we were there, my Britophilia grew beyond Dickens and Austen and the Great British Baking Show. Beyond the stunning open countryside, the amazing British trail system and the humanity of British Airways. Beyond even the engaged, informed and ever-polite British public.
OK, I admit it. I fell in love with England's cows.
I should add that we did see more cows than people on our walks. And in each big, open, curious cow face I saw the same loving gazes of my creatures back home. They all seemed connected somehow.
We came home to our own house of creatures to find Porter, one of our elderly cats, doing very poorly. A week later, she died.
We weren't ready for it.
This is, I suppose, how these kinds of things go when love is involved.
I should back up and tell you a little more about Porter, because it was a gift to know her. We adopted her and her brother from a litter of strays when my husband and I moved in together 17 years ago. She was the runt of the litter, was often bullied by her much larger and tougher brother, and liked to hide in my office closet.
Beyond her quirks, she was the most loving creature I ever met. If there was an open lap, she was in it. If there was a hand free, she was leaning toward it. If there was a sweet talk to be had, she would talk back.
Our last week with her, we had a sense the end was near, but neither of us wanted to admit it. We put her on a pillow on the bed between us and every time one of us reached out to touch her (which was every few minutes or so), she would purr.
On her last day, she left the pillow and our touches to hide under the bed. I slept on the floor with a hand under the bed so I could keep touching her anyway. We pulled her out while she was dying and placed our hands on her. Even then, our touches seemed to comfort her. At least I hope they did.
After her death, I decided I would try out a Porter philosophy to life. One where I would try to see that same pure loving spirit—that one that was in Porter and in the English countryside cows— in everyone I met.
A few days later I was at a client's dog-friendly office and a dog went up to a man who came in for our meeting. The man cradled the dog's head and they gazed into each other's eyes. It was like they were lost, beloved friends who had finally found each other again. Nothing this man could say during our meeting could make me see him in any other way than that.
I'm convinced that same loving spirit is there in each of us. I know you are too. It gets harder to see when we're too busy, too muddled, too self-aware. It gets buried under ego and anger and violence and desperation and fear. But it's there.
We are blessed
We are restless
We are dumb, we are wise
We are young
We are old
We see the world through tired eyes
We are lost and we are found
And we are saved and depraved
We are poor and rich
And we are sure that it's
Of love that we are made*
* These are Patrick Park's lyrics to Everyone's in Everyone. What can I say, I'm obsessed.